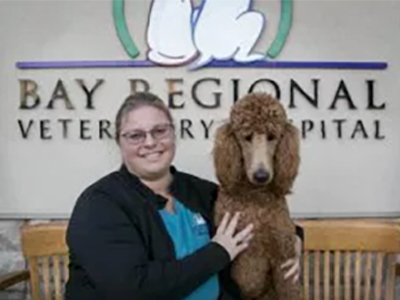 Marlena, Veterinary Technician
Marlena graduated from KVL – The Royal Veterinary College in Copenhagen, Denmark.
In 2000 she moved to Belleville with her family and has been working at the Bay Regional Veterinary Hospital since 2002.
Marlena assists with surgeries as well as patient care. She also manages our diagnostic laboratory.
When not at work, Marlena is busy with her three sons. Her household also includes a 2 dogs, 3 cats, one budgie and 2 goldfish.